Medicinal Plant Cultivation Consultancy
Today, medicinal plants are the main pillars in international trade and its share in foreign exchange income of countries is higher than oil revenues.
Iran is one of the countries that due to the appropriate weather conditions has the necessary conditions for the growth and development of various medicinal plants. .
Unfortunately, in recent years, many species are being extinct due to drought and unauthorized exploitation without training and lack of supervision of the relevant sectors.
Medicinal plants play a great role in creating employment, exchange rates and creating production, processing, packaging and self-cleaning factories in the pharmaceutical sector and exporting processed products and getting rid of raw materials.
Iran had a good rank and place in the export of medicinal plants until 2003, since 2003, Iran's role in exporting these strategic products began to degrade unbelievably and lost its position.
Currently, countries such as China, America, Hank Kong, India, Germany and Bulgaria play a large role in the export of medicinal plants. Countries such as the United States and China import medicinal plants in raw form and export them to other countries, including Iran, after processing.
Problems in the production and export of medicinal plants
Regarding the problems of production and export of medicinal plants in Iran, we can refer to the increase in the cost of products compared to countries such as India, the lack of a specific pricing reference, the lack of proper training for farmers to produce crops with a smaller percentage of chemical fertilizers, recent droughts, the existence of dealers and intermediaries in the domestic and foreign market, the lack of new knowledge and technology for production and processing in this industry, which has caused Iran to trade this. God-given wealth has a small share compared to other countries.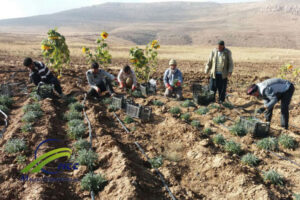 Other problems in this section are the lack of government planning in the field of creating opportunities in identifying foreign markets, lack of specialized training of exporters by related entities such as chamber of commerce, lack of direct communication between manufacturers and exporters with main customers and sales to intermediaries.
If farmers receive the necessary training from planting to harvesting under the experts' control, and the private and public sectors provide the necessary support and use the updates during harvesting and harvesting, this will lead to the production of high-quality organic and sanitary products, and the cost of the crop will also go down.
Also, medicinal plants produced by farmers are kept in warehouses without hygienic standards.
Maleki Trading Group using the experiences of domestic and international experts in the field of modern agriculture, one of the largest consulting firms in the field of cultivation of exported medicinal plants, processing of medicinal plants, setting up industrial units
Essential oils that provide consulting services in the field of cultivation and sales.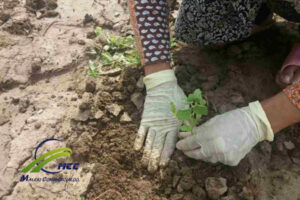 Medicinal Plants Consulting Services
Specialized consultancy for cultivation of high-selling and exported medicinal plants
Medicinal Plant Processing Consultancy
Rah-i-Andari Consulting Of Essential Oil Making Industrial Unit
Pharmaceutical Plants Export Packaging Consultancy
Medicinal Plants Sales Consultancy
Medicinal Plants Export Consultancy
Export Markets Identification Consultancy
Providing specialized and applied business plants for investors in the field of medicinal plants