What is savory?
Savory (Satureja Iaxiflora C. Koch) belongs to the Lamiaceae family, which is one of the export aromatic plants with high supply and demand in the world trade market.
Physical characteristics
Savory is an annual plant that grows 10 to 30 cm high. The leaves are 15 mm long and 3 mm wide, narrowly linear or rectangular-linear, with a pointed tip and petiole. The branches are thin. The calyx is 3 to 3.5 mm long, funnel-shaped, regular, and cup-shaped. Corolla is 8 to 10 mm long and hairy. The flower tube protrudes from the calyx, the upper lobe is 2 lobes short. Two of the stamens are the same size as the lower lobes and one is shorter in the middle. The hazel is round -ovate, with 4 divergent veins, 1 mm long and 0.5 mm wide. The flowers are white, axially arranged within the false cycles.
Pharmaceutical part
Aerial organs

Chemical compounds
Savory contains carvacrol, thymol, tannin, gamma terpinene, alpha terpinene, paracimen, caffeic acid and volatile oil.
Geographical distribution
Global distribution
Savory grows in Iran, Turkey, the Caucasus, Transcaucasia, Spain, Hungary, the USA, Yugoslavia, and France.
Distribution in Iran
This plant is cultivated in East Azerbaijan, West Azerbaijan, Khorasan, Khuzestan, and so on.
Medicinal properties
Analgesic
Antiparasitic
Antifungal
Anti-flatulence
Anti-diarrheal
Antispasmodic
Antibacterial
Antioxidant
Anti-inflammatory
Disinfectant
Stomach booster
Food digestive aid
Treatment of kidney and urinary tract stones
Note: Please consult your doctor before using this plant to treat any disease.
Ecology of cultivation
Cultivation of this plant requires adequate light and warm weather.
The plants grow best in soils whose pH is between 5.6 and 8.2.
When the temperature rises to 10 °C, the growth of this plant slows down and eventually stops.
The plant is sensitive to cold and dies at low temperatures (-1 to -2 °C).
Ideally, savory seeds should germinate between 20 and 22 °C.
It takes 140 to 160 days from seed germination to fruiting.
As long as climatic conditions are suitable, seeds can germinate within 25 to 30 days.
The plant begins to flower 75 to 80 days after seed germination.
Fertilizers required
| | |
| --- | --- |
| Fertilizers | g.ha-1 |
| Phosphorus oxide | 50-60 |
| Potash oxide | 60-80 |
| Nitrogen | 50-80 |
Cultivation time
Late April to early May is the best time to cultivate this crop.
4 to 8 kg of seeds are needed per hectare.
Cultivation method
Savory can be cultivated via seeds. After preparing the soil by rolling, the top layer of the soil is compacted, which facilitates the germination of seeds.
The field should be irrigated immediately after planting.
Growing and maintenance
Weeds must be controlled with herbicides during plant growth.
Arzin and Carmax herbicides can be used before planting.
After sowing sarvoy seeds and before germination, you can use Grmaxon solution.
The herbicide Arzin should be used when the plant has reached a length of 10-20 cm.
The Waxal nutrient solution (0.4) can be used to increase yield.
Harvest time
The first harvest is at the time of flowering when this plant contains the highest amount of essential oil.
Second harvests are best in late September and early October.
This plant can be grown two or three times a year if the climatic conditions are suitable and provide the necessary conditions for cultivation.
Once the plant is harvested, it should be dried. The most suitable temperature for drying savory is 40 o
On average, 4 to 8 tons of dry plants are produced per hectare.
On average, 150 to 300 kg of seeds are produced per hectare.
Early September is the best time to collect seeds.
Cultivation and harvesting Advice
Maleki Commercial has a team of experienced and qualified professionals to assist farmers and investors in exporting medicinal plants at every stage, from planting to harvesting and selling.
If you want to grow medicinal plants, invest in setting up an appropriate processing factory, tend to pack them or extract essential oils from medicinal plants, you can contact our expert consultants.
This group has the best specialists in the field of medicinal plants and business plan consultants.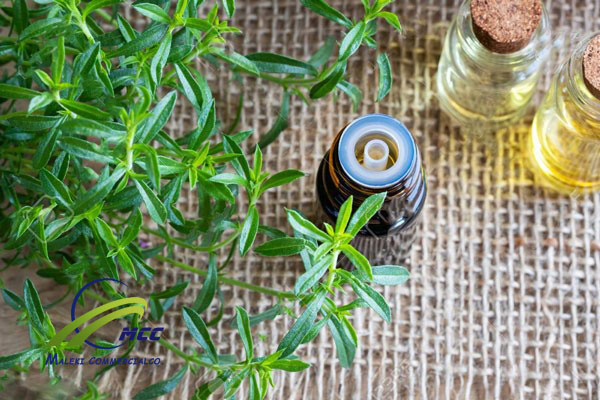 Savory supplier in Iran

According to the buyer's needs, Maleki Commercial exports excellent quality of savory as, EXW, FCA, CPT, CIP, DAT, DAP, FOB, FAC, CFR, CIF.
Maleki Commercial, the biggest exporter of Savory
Maleki Commercial is the largest direct exporter of savory in Iran and Asia. This company exports the best quality of this plant as per the buyer's requirement in the form of EXW, FCA, CPT, CIP, DAT, DAP, FOB, FAC, CFR, CIF.
Worldwide export of Savory
Maleki Commercial is one of the global exporters of savory with the most effective ingredients, offering the best quality and price among all exporters. This holding is very successful in exporting this plant to different countries without any middleman.
You can rely on this company to provide the best quality products in safe and standardized
packaging if you need this kind of high-quality export.
Savory price in Iran

Maleki Commercial exports savory at the best price and quality under the brand Elisso Sky to Europe, Asia, and the United States and has already attracted plenty of customers.