Violet oil: The violet plant has extraordinary properties and is used in the treatment of various diseases. What is the violet plant and why is the demand for this oil and its dried plant so high in the market?
What is the Violet Plant?
It is a plant with a short underground stem 15 cm high, which is creeping and thin. the calyx is about 20 mm in diameter. The purple flowers with long petioles are located in the rachis. The violet plant belongs to the genus Violaceae. The scientific name of the sweet violet is Viola Odorata L. It is called Violet in English.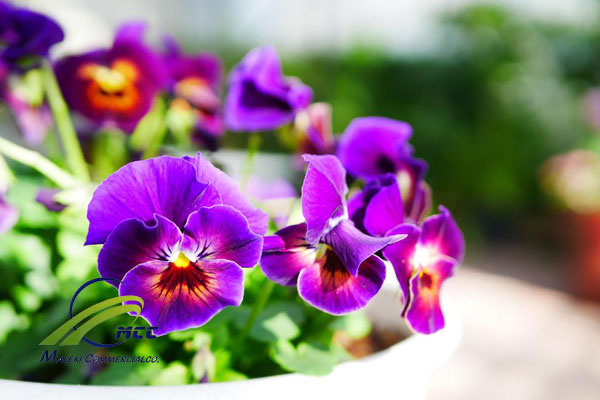 The aerial organs of the violet plant form its medicinal part. Geographical Distribution in IranDifferent parts of Mazandaran, Gilan, Tehran, Lorestan, and Semnan provinces.
Global Distribution
Different parts of Europe up to Scandinavia, Southwest Asia, North Africa, Iran, Turkey, Iraq, and the Caucasus
How to Collect and Keep the Sweet Violet Plant
The aerial organs of the plant are collected during flowering. Some part of the plant is powdered after drying, and a part of its dried flowers is used as herbal tea. Fresh flowers of the plant are used for essential oil and oil.
The oil and essential oil should be kept away from direct sunlight and in closed glass containers.
Medicinal – Therapeutic Properties of the Violet Plant and Oil
Sedative
Soporific
Expectorant
Antipyretic
Laxative
Healing of burns
Treatment of cough and cold
Treatment of urinary stones
Treatment of pharyngitis
Treatment of productive coughs
Treatment of stomach, liver and, spleen complications
Facilitating treatment of asthma and pulmonary diseases
Treatment of breast cancer
Treatment of headache
Eliminates pimples, blains, and herpes
Aphrodisiac
Treatment of skin diseases
Therapeutic Information
This plant contains volatile oils, alkaloids, and saponins and is a strong antimicrobial.
How to Prepare Violet Oil
Heat 450 grams of sesame oil and 150 grams of violet flowers. Strain the mixture after four days and add 150 grams of violet flowers so that the color and smell of violet dominate the oil.
Keep the prepared oil in a glass container away from direct sunlight.
Note: Pregnant and breast-feeding women should be careful in consuming this plant.
Note: Consult your physician before using violet oil or plant.
Maleki Commercial is the largest exporter of medicinal herbs, essential oils, gums, and dates in Iran and the world and exports its products in the form of EXW, FCA, CPT, CIP, DAT, DAP, FOB, FAC, CFR, and CIF to all parts of the world without delay.