General botanical introduction of sumac
Sumac is a small shrub, 3-4 meters height, flowers form a compact cluster, fruits are red to brown, pinnate leaves, leaflets dentate and fruit flesh is sour.
It has many variable species and some of which are ornamental.
this plant grows in sand, loam, clay, acidic, alkaline and neutral soils.
Where does sumac grow?
Native to Mediterranean regions, East Asia, South Italy and Iran.
In Iran, it is observed in Azarbaijan, Fars, Khorasan, Qom, Tabriz and hills of Alborz and Zagros mountains.
Sumac species in Iran
Rhus cotinus with scientific name Cotinus Coggyria.
Wax tree with scientific name Rhus Succedanea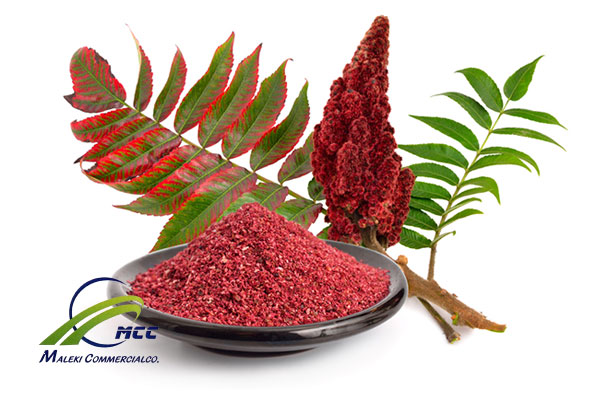 Slimming miracle with sumac herbal tea
This colorful tree is a suitable and natural remedy for slimming.
It contains vitamin C and fat consumption property, which is very useful for slimming.
Herbal tea preparation of sumac:
Add 2 spoons of sumac powder to 2 glasses of boiling water and drink after purifying.
Sumac; the nature blessing for skin health and beauty
this plant  mask have powerful antioxidant capacity, collects dead skin cells from the surface and bring up a healthy fresh skin.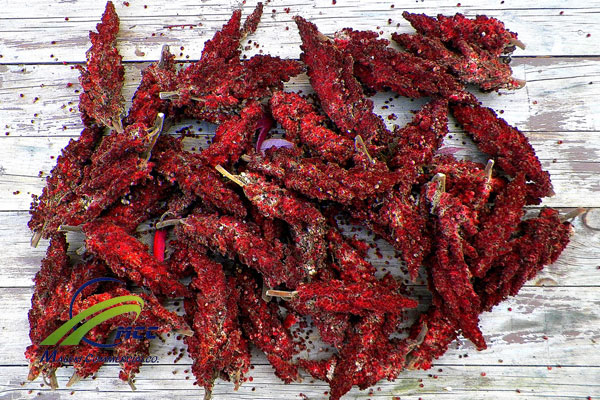 Mask preparation:
Dissolve one spoon of sumac powder in water, saturate your face with a smooth cloth, and wash with cold water after 30 minutes.
Medicinal properties of Sumac
It has a cold and dry habit according to traditional medicine and bear below properties:
Enhances appetite
Treats diarrhea
Clean body from residue material
Blood purifier
A disinfector plant
Blood pressure reduce
Effective in rheumatism remedy
Nausea treat
Useful for toothache
Menstruation bleeding reduce
Cleans stomach due to tannin content
Sumac tea for cold and throat pain relief
Recommended for gonorrhea and tuberculosis traditionally
Anti-fever dut to antioxidant capacity
Local compress for skin injury and eczema
Sumac tea good for throat and mouth swelling
Adding sumac to meat, neutralize body hazardous enzymes
Prevents cancer because of antioxidants
Used as a spice for meat and other different food
Recommended for diabetes patients
Note: this plant is not suggested for cool mood people due to its cold habit and must be used along with warm mood plants.
Maleki commercial is the biggest sumac exporter in Iran and across the world. For major order, you may call our advisors.